PETER COSTANZO
Peter was born and raised in Monmouth County, New Jersey at the Jersey Shore in Asbury Park. He graduated from Peddie School in Hightstown, NJ then attended Ohio Wesleyan University, graduating in 1968. After graduation Peter worked in the family auto business, joined the New Jersey National Guard and received commission as 2nd Lieutenant from the US Army in 1973, and was honorably discharged in 1980.
In 1981 Peter established Peter Costanzo Auctioneers Inc., specializing in the sale of all types of commercial assets and personal property. In 1982 Peter Costanzo Auctioneers was selected as an approved auction company for the US Bankruptcy Court for the districts of NJ, PA & DE. In addition, Peter Costanzo Auctioneers represented the U.S. Small Business Administration, FDIC, IRS, and has held various contracts for the sale of surplus property for the State of New Jersey. In 1988 Peter graduated and received the Certified Auctioneers Designation from the Certified Auctioneers Institute at Indiana University.
In 2001 Peter joined forces with longtime friend and auction associate Anthony Natoli from the A.P. Natoli Co., and together  created The Auctioneers Group.  Over the course of the life of the businesses, he and Tony have conducted over 4,000 auctions serving the judicial, financial and commercial communities of New Jersey and the Northeast region.
DAVID SELAKOFF
David Selakoff is a native of the Jersey Shore as well, growing up in Monmouth and Ocean counties. Upon high school graduation, David was accepted into Rutgers University- Newark in 2013 where he spent 4 years and quickly adapted to city lifestyle. While attending Rutgers, he majored in psychology with a concentration in business and marketing with a history minor. He went on to graduate on the Dean's List in 2017. After college graduation, David immediately obtained his New Jersey Real Estate Salesperson's license and has been an active member in the New Jersey Association of Realtors.
David has managed to turn a temporary 6-week summer job into a full-time position as Project Manager of The Auctioneers Group. As Project Manager, David works hand in hand with both Peter, Tony, and Jen to make sure every aspect of the auction process is completed in a timely, accurate and efficient manner. David's primary goal is to maximize profits for both clients and The Auctioneers Group through hard work and extensive marketing mediums. Together with Jennifer, David has continued to explore new technology to ensure The Auctioneers Group remains in the forefront of the auction industry through innovation and adaptation.
David looks forward to growth within this industry and is excited to be an integral part of The Auctioneers Group while exploring new and exciting opportunities.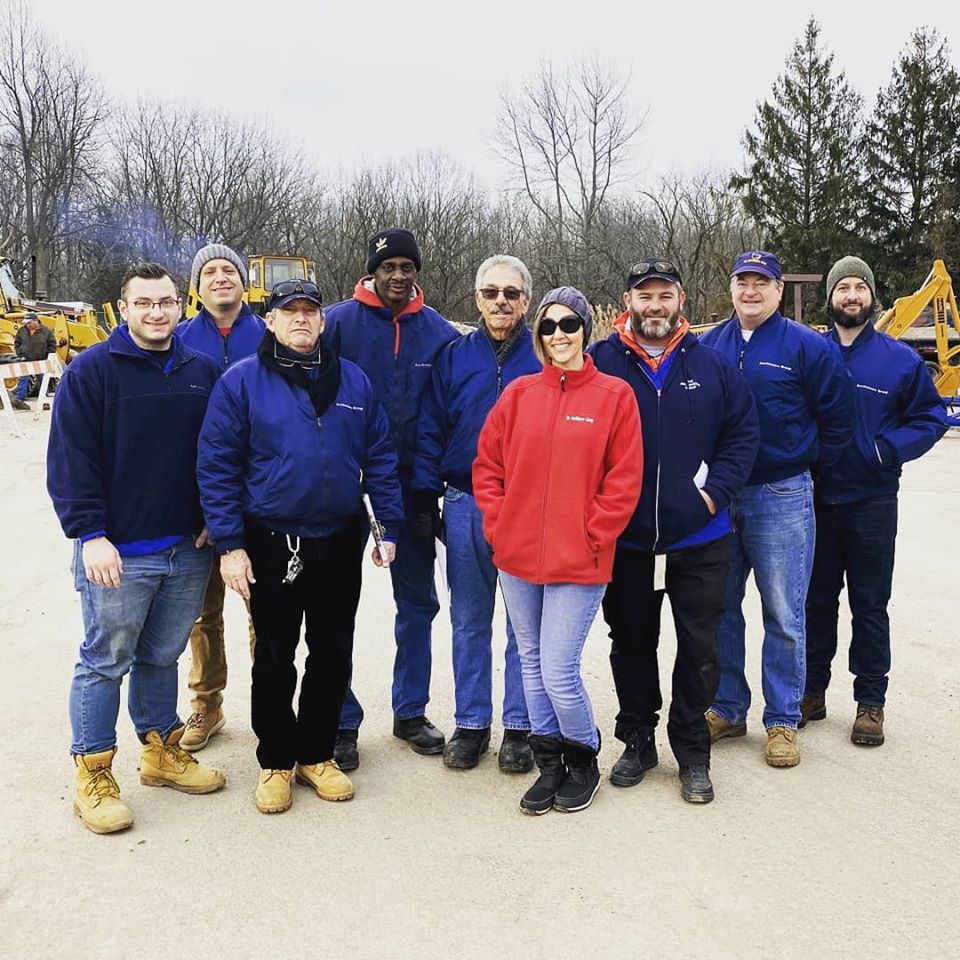 In addition to our core employees, we have a dedicated team of on-site auction management staff of 8-10 people who are responsible for catalog preparations, tagging each individual item, running a field office for our state of the art computerized bookkeeping system and providing concise client reports at the end of each and every auction day.
We supervise all removals, collect all deposits and COD balances and meet with our clients throughout the entire process.
Peter Costanzo Auctioneers runs exciting, professional, competitive auctions in the fastest amount of time and we unlock value!